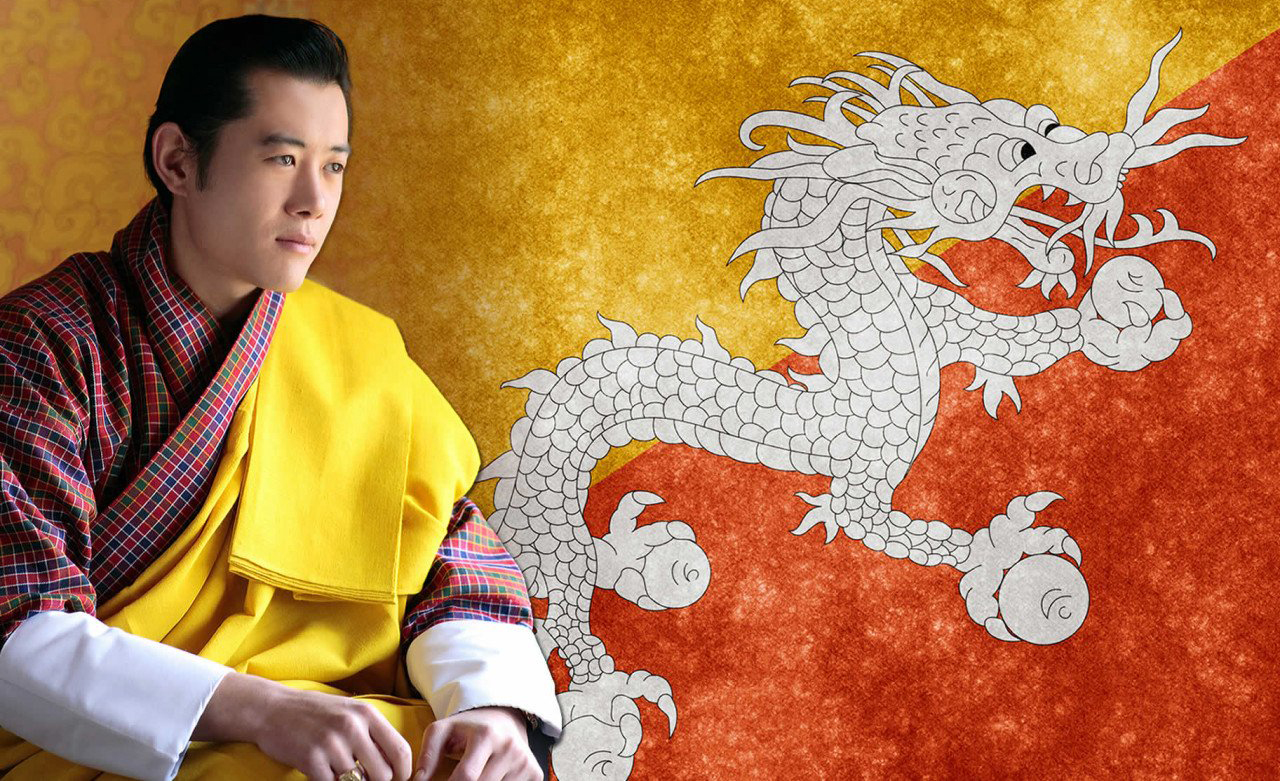 His Majesty's Vision for Bhutan
Mediocrity in thoughts and in workmanship is almost a culture in our country. We at Azha Pasa, we pledge to strive and take quality of service delivery and standard of workmanship and creativity to new heights. What ever we do, we shall do it tastefully, with Love, Passion, Creativity and a Lot of Soul.
We have an economy to rebuild, thousands of people to employ, a pandemic to overcome and a caring and hardworking king's vision to realize. While most businesses had to layoff people from their work, over the last one year, we managed to create jobs. In early 2020, Azha Pasa only had one staff and now, we are team of 25 people and growing by the day.
Now, more than ever, we the people of Bhutan shoud be chatting less and thinking more, taking less and giving more, sleeping less and working more, importing less and producing more.

On His Majesty's 13th Coronation Anniversary, we rededicate ourselves and offer our pledge to align ourselves and work a little more hard to realize His Majesty's vision for Bhutan. Each one of us play an important role - our individual thoughts and actions can either slow down or speed up the process.
If each one of us have a pledge to guide us, like a mantra, each one of us will have a purpose in the courtyard of our king. At Azha Pasa, 'Okay is Not OKAY' is our mantra.
Today (07/10/2021) is an auspicious day. An indelible moment for all the students at Jigme Singye Wangchuck School of Law. We have been looking forward to this day for a very long time. Finally, here it was! The day one would think of it as truly extraordinary. The air was tense and exciting as we watched His Majesty walk towards us. We bowed in awe and respect.

His Majesty began by asking the first question, as he had asked other colleges in Bhutan. "How much value would you bring to your workspace? How would you benefit your country?" I recalled holding my tab facing towards the pine laden hills stretching beyond my view from a large window in Taba. I needed a serious contemplation. I couldn't help but wonder in awe remembering his profound speech, extraordinarily relevant to us today. What a visionary he is!
The Destiny is Defined - Are we up for the Delivery?
His Majesty shared "Most youngsters will be working beyond 2061. Given the small population of Bhutan and lower fertility rates, Bhutan's demography would have a dramatic change. On average, we will be working for 14600 days, that is 40 calendar years." He asked how we are going to stay relevant to the changes taking place, and what upskilling we would need to bring the change and how we will contribute to the vision he shared with us that day.

His Majesty brings anecdotes of what is happening with our college graduates. He iterated that when someone from CST graduates, he/she (they) find themselves in a country like Australia, US and Canada, working in a cold storage, hotels and babysitting. His question was — "Are you practising what you have learned or trained for back at home?" With a concerned expression and in fact - vocal for what it is.
He reminds us that no matter where we go, be it Australia or Canada or the US or any other countries, for that matter, if our profession is an architect, we should be an architect there too. If we are engineers, we should work as engineers there too. He adds that if we can't work in the field we are trained for, there must be an issue that is pressing and big. He questions— "Is it because of our course modules, or is our standard different?"
If that is the case, then we must build our competence and capacity equivalent or even better than them. That was what exactly His Majesty decreed.
What New Reality Do We Want to Create for Us?
His Majesty again shares his thoughts on change. He said that we have a very small population, even smaller youth population, and a very few people who are learned and competent; and that we are nestled between China and India witnessing constant geopolitical rifts. We are not a rich country and have a very long way to go.
He advised us not to go on an autopilot mode. "Our future must not be built by default but by design". He reiterated "Always by Design'' so that we make conscious choices of how we would like our country to be in the near future as we carry on the legacy in a new era that demands new ways of living and surviving. On this account, I have had the realisation that if we want to have different outcomes, we will have to consciously approach lives in different ways. With the same choices, methods, steps and energies we had in the past, we cannot expect different outcomes. We know it but are we willing to work for it?
He then transitioned to talk on the demerits of producing an excessive number of graduates beyond the job demands and opportunity constraints. He told us we cannot keep on producing an excessive number of nurses, more teachers because the opportunity is less. It is worrisome because we can't afford to produce disgruntled workers with compromised capacity and qualities.
As I share this with the readers here, reflecting his Majesty's behemoth concerns, deep within me, I feel more determined and steadfast to be of value and imagine myself and my friends graduating with renewed zeal and enthusiasm to create impact and not as a depressed graduate who would turn suicidal if we flunk near irrelevant civil service exams. I am certain the feelings are valid, but I am realistically positive that there are limitless opportunities. Create one if there is none. Go for it if there are alternatives.
As we listened to His Majesty's concerns, I realised we must dream big and, at the same time, materialize them through education and upskilling. He truly moved the elephants sleeping within us through his most genuine speech that touched our hearts and painted a vision that is compelling and more clearer. He taught us that we must dream so big, see the great potential in what we are doing and back them by "education, will power and tenacity". He encourages us to stir up and go beyond the traditional siloed existence.
Digitalisation -- A case for embracing Digitalization
His Majesty positively notes that since we are a small country and we have lesser demography, we can leverage our size, create smart plans and manage everything efficiently.

He provides one way of moving forward among others. He said one aspect of it is that we must do so by taking advantage of technological advancement. We must realise the immense benefits of AI, Blockchain, Quantum Computing, CBDCs to name a few and use them in our own advancement. His Majesty recognises and foresees complete digitalization as one of the most important ways forward for Bhutan. His Majesty in his words said: "It is not what we can do but what we must do." This means digitalization is what we must do. I become more assured that if we know what we must do, we will find a way to do it. For that, His Majesty tirelessly and with great zest shares his visions with us because he has his highest trust in us.
This was a stirring and a wake up call for each one of us, notwithstanding castes, creeds, backgrounds and religious differences. He sees us capable of taking the vision forward. It is time we look deep within and find that compass directing us of what we are truly capable of and make them happen. While contemplating on this, I asked myself--how I can contribute to this grand vision in a meaningful way. I must find a way to do it because we have heard and understood what we must do!
From his speech, I imagined how innovative and disruptive technologies are changing the dynamics of working conditions and lifestyles around the world. His Majesty talked about our upcoming "National Digital Identity" (NDI) for length. He cites as an example, the Indian Adhar cards to draw inspiration from. He said they are inexpensive, implementable and easily accessible and can be seamlessly integrated with multiple services. He further added, we could go with Estonia. They had their success.
In order to implement that, we could have asked them to develop for us. Instead, His Majesty said we pondered upon it and asked the right question. The question was: "How many countries have a very strong digital ecosystem?"
"Singapore, South Korea, and China". Can we be the fourth one?"
For that he said we need to restructure from the scratch or change everything to be at their level. We need to develop ourselves. We need to adopt end to end business models that are scalable business models to build Bhutan's legacy forward and help our own economy. Most importantly, from this, I understood that we can't depend on other countries for every pinch of salt.
For the question of how we can do that. He shared his concerns about not having enough talent pool. For this reason, he said that we are going back to school. He said we assessed and introduced the Code Monkey (coding program for kids), and prioritized science, technology, engineering and mathematics (STEM). This attempt is to develop a talent pool from within who can create the systems--reliable and secure--for Bhutan.
He further said we have established Gyelposhing College of Technology. The college introduced robotic courses and —a degree in blockchain technology, the first time of its kind in the world. We have called expertise from abroad so that we can successfully materialise the vision. The students studying there are being trained to create our own systems. The NDI must seamlessly integrate with the judiciary, civil registry system, banking, health, postal and everything that can be technologically used in real time.
In his vision for Bhutan, he calls for an entrepreneurial mindset. His compelling vision is to make NDI (and of course countless other ventures) go IPO. He said that we can share our experiences with other states like Mongolia, Afghanistan, Turkey and so on and help them build theirs after our success.
His Majesty then said that just developing NDI and other systems is not enough. He highlighted the idea of "Sovereign Identity". He recalled George Orwell's "1984" where in the imagined future, the year 1984, the author forecasts much of the world falling victim to perpetual war, omnipresent government surveillance, historical negationism, and propaganda, fake news and conspiracy theories. He asks us: How can we protect people's identity, privacy and security rights? He further asks us to be in a position to have a clear idea on how much personal data a government can use.
His Majesty positively envisions NDI having a chance of becoming a multi-million dollar company. A unicorn based on Bhutanese experiences and values. Even grander, he affirms that the success must stretch beyond boundaries and from there we can take the experiences overseas.
We need to realize the potential of digital technology through the practical support from the expertise. He further said that if we just let the youths pursue IT courses, they will just move from poles to pillars seeking jobs in some of the corporate sectors with a salary of just Nu. 30,000. Everything you have, for example phones, watches, household appliances, essentially everything you use, has changed and evolved overtime.
The biggest takeaway from the above is that our accomplishments are the results of the choices we made and pursued forward. Past successes are never a cathartic bliss. Everything is dynamic and evolving because the tools we have used are no more applicable for the new endeavours. It will be a farce to plough the field by animals when others are doing mass agriculture within a short span of time. We must keep up with others and develop imperative infrastructure for our own survival. We must have a grand and practical vision. Just staying content with the mundane cycle of doing traditional works is not enough.
NDI is just an example. He asks us to look for end to end models, receive relevant backend training because we are competing with first world countries like Singapore, the US, Japan, and South Korea among others. When it comes to what we can do, he said, "Cost is the last thing on our mind". He envisaged that we are looking at the end of the road. "What do we want to create?"
His Majesty's visions are most relevant and compelling. He said we want to build billion dollar companies. We want to have quantum security, and we want to have vendors come and partner with us in advanced technology, in AI and Blockchain to begin with. Are we up for them?
Major Paradigm Shift-- Taking Responsibility for a Cause
He expressed his concerns while dealing with the other countries and Multinational Companies (MNCs). He said we cannot be naïve because we have been protected in a shell, isolated for long. How can we go for an IPO? At this moment, I realized there's so much to learn and so much to do.
When he said that, I also realised that the way how we worked in the past is not the way how we should be doing things. For this vision, leaders and people in the decision making not knowing how to set up a zoom meeting is not an excuse. We can't be that way. We must learn, use, and understand the colossal potentials of technology advancement. We must see what it is---to fully take advantage of digital disruptions at every walk of life.
His Majesty again said, "Every time we engage with other countries, we will have to stand on our own toes, be as sharp as a razor, be smart and understand every complexity involved there." If an issue arises in transactions and dealings, he asks, where can we take them? Which courts? Is it in Bhutan or is it in the UK? "If we go to the UK, do we know the way to navigate under the deep water?"
His Majesty also reminds us that we are still in infancy and, therefore, we have so much to learn and more to prepare. He said that our generation is not ready. We could have built the interest and expertise in what is important way back when we were very young. When we learn about AI, Blockchain and so on just in college, we are suddenly thrown into a shocking environment. He asks, "How can we compete with other countries when we are just learning the basics?"
Another central point he shared with us is that he wanted us to face the difficulty and embrace the uncomfortableness. This, he says, will filter the weak ones and fortify the opportunity for those who are resilient and willing to learn the complexities. He further said that if everything is easy, we won't be moving forward and we won't be able to create change, innovate and survive.
It is high time we change the situation in the country. It is inevitable that a lot of youths will go overseas to work. This should not happen because we have so much more to do here. Here, the industry, the company and the job we create must change. There must be aspirations for the future for which we need the capacity. This must be built on education.
He again asked if good is good enough for us. If 'okay" is enough for us. If the answer is "yes", then we must be sure to get the "okay" results just embracing the mediocrity. Perhaps, the most important takeaway from here is that complacency kills and we must be the best, and chase for excellence. For that to happen, we must take responsibility for our own education.
He, while citing the Dessups who were trained by the chef's of high end hotels said, "If your 6 months of training can set you for life, then you will never go hungry, you will build something special and lasting for yourself and for your family." He showed how proud he is of them and said "The journey has just begun". Likewise, the journey has just begun for us too. The success of each of us will depend on what legacy or the impacts we can have in our own lives, in our community and more ambitiously what we can do for our country.
For upcoming lawyers like us, he specifically said that we can't afford to have excessive lawyers, too. "If we want to go IPO, what expertise do we need? Can we or could we have saved the Punatsangchhu Hydropower Project?" I suddenly realised the expectations and hopes he has on us. I asked myself again. Are we up for it?
For the Gyalsung Project, he said, we will have to spend 100+ Million Dollars because currently we lack the expertise and talent pools to do that. But eventually, Bhutanese must reign over the work. "While signing a contract on the project, can the Bhutanese go blindly or ask the counterpart to draft a contract?"
He said that would be despicable, disgusting, blasphemous and utterly stupid of us.
"When we establish a company in Singapore or Australia, can the Bhutanese Lawyers represent us there? Can the lawyers hold ground for us?"
He further added that it is not enough to just understand the Bhutanese law, just go for Masters in one university in Washington DC and come back and gradually climb the ladders in the judiciary. He said it is worrying if you just want to strive to get a positional scarf and sword (Kabney and Patang). We must dream bigger, prepare for what is coming and have impacts that can change the trajectory of where Bhutan is heading.
When we go IPO, scale DHI projects, build drone technology, venture into quantum computing, he wants us to know how to protect our Intellectual Property (IP) rights, leverage on our experiences and take them further. He finally asked "Would you be able to represent us in navigating the complexities involved there?"
In the near conclusion of his thought provoking speech, His Majesty told us that he can't congratulate us next year but he would say the journey has just begun. He hoped that we will go to phase II and not stop there and contribute in a meaningful way.
In the concluding note, he asked us to hold our breath, save our energy and enthusiasm as we have a long way to go.
Thank you, your Majesty, for the extraordinary day, for inspiring us and being an epitome of visionary. We will always remember this and make sure that we will dream big, work for it and make it happen.
Contributed by Sirius Ram Basnet
Proofread and edited by Tashi Norbu, and assisted by Tshedrup Zangmo.
---
New Arrivals
Deals & Discount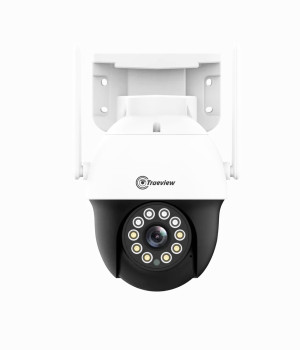 Free Delivery