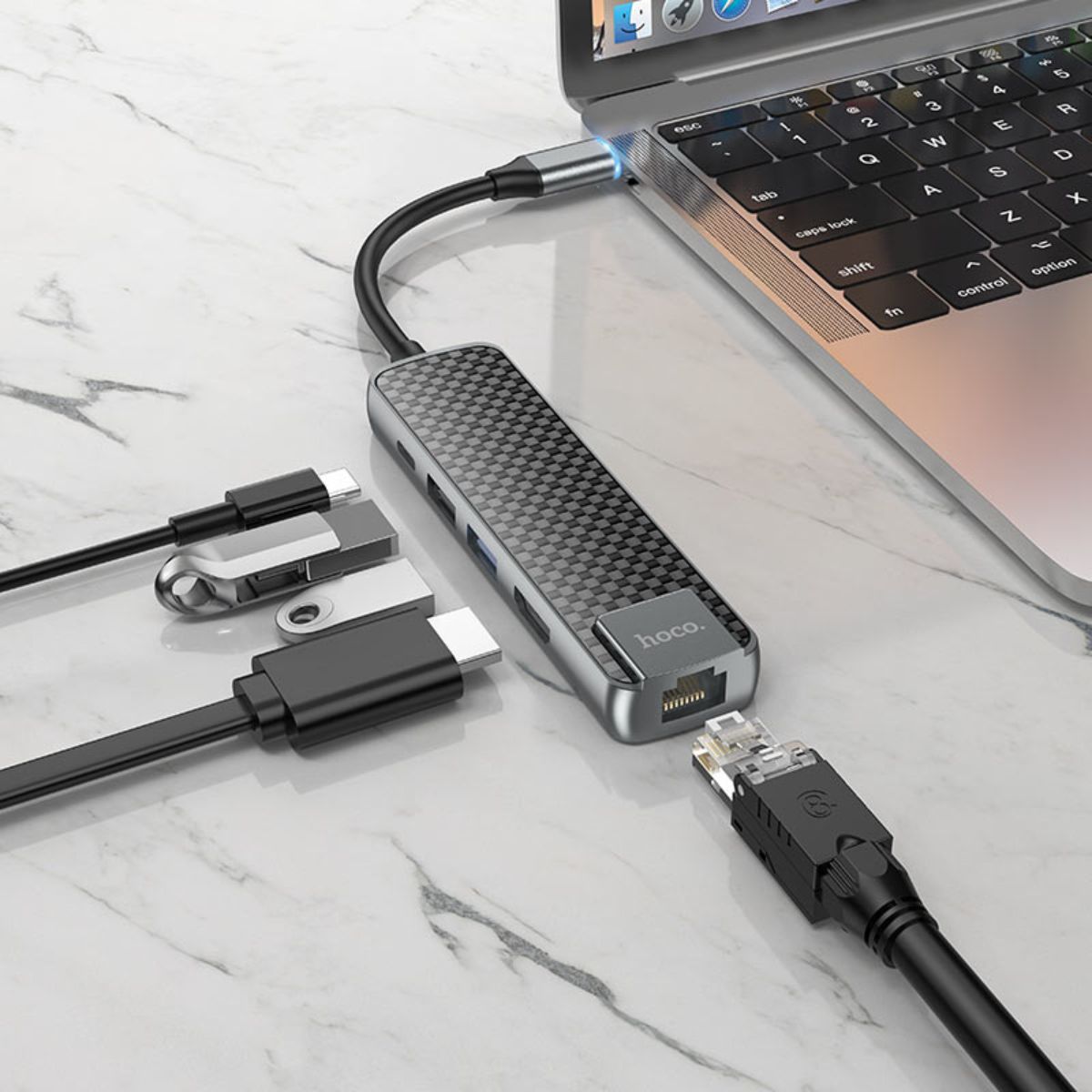 Hoco HB23 Easy View Type-C Multifunction Adapter (HDMI+USB3.0+USB2.0+RJ45+PD) - Metal Grey
In Stock
Free Delivery
Delivery
Free delivery in Thimphu. Delivery charges may be applicable for other Dzongkhags.
Note
If you are not happy with our service or if the product is not up to your expectation, you can cancel the order on the spot when we come to deliver your order. There will not be any cancelation or delivery charge imposed for returning the goods.
Terms and Conditions
1. Prices of the products will change with time. It can go higher or lower.
2. Incase of faulty products, replacements or refund should be claimed within 24 hours after receiving the product.
3. Refund process will take 24-72 hours.
4. If delivery is required urgently, it should be mentioned while ordering the product (as a remark).
5. By ordering on Azha Pasa you agree to the above terms and conditions.
---
Product Description
HB23 Easy view, hub Type-C to HDMI + USB3.0 + USB2.0 + RJ45 + PD, compatible with most operating systems
Material: zinc alloy + ABS + acrylic panel.
Sizes: 110*30*14.2mm. Cable length 135mm. Weight 80.7g.
Interface: Type-C male to HDMI + USB3.0 + USB2.0 + RJ45 + PD.
Support 4K / 30Hz resolution. Type-C female socket supports data transmission. PD maximum support 60W (20V / 3A). The Ethernet port supports a 100M network.
The support part of Type-C mobile phones/tablets OTG function. Support laptop connection to HD TV/projector/monitor, and network cable (compatible with most operating systems on the market such as Windows and for Mac OS).
---
---
Shop By Categories