Second Hand | Hoya 55mm Lens Filter Kit with UV, CPL, ND Filter
Nu. 4,750
Nu. 5,000
5% Off
In Stock
Delivery
Free delivery in Thimphu. Delivery charges may be applicable for other Dzongkhags.
Note
If you are not happy with our service or if the product is not up to your expectation, you can cancel the order on the spot when we come to deliver your order. There will not be any cancelation or delivery charge imposed for returning the goods.
Terms and Conditions
1. Prices of the products will change with time. It can go higher or lower.
2. Incase of faulty products, replacements or refund should be claimed within 24 hours after receiving the product.
3. Refund process will take 24-72 hours.
4. If delivery is required urgently, it should be mentioned while ordering the product (as a remark).
5. By ordering on Azha Pasa you agree to the above terms and conditions.
---
Product Description
HOYA Digital Filter Kit II brings 3 main filters in one package which frequent use at the time of photography and is a kit for economic guides. Three kinds of next filters are packed in a filter porch. UV(C) FILTER A UV(C) filter is used to intercept UV light and is done a general protection of the lens. Made of high quality UV cut and anti-reflective coat is given both sides. It will not affect the quality of your image. CIRCULAR POLARIZER FILTER A circular polarizer filter is a basic filter with polarization effect to eliminate unwanted reflections or to enhance contrast of the sky and nature objects. Its frame thickness is slim than a previous Filter Kit One. NDX8 A ND(Neutral Density)8 filter reduces the light quantity for 3-stops and is equivalent to 8 times longer shutter speed. It is to wider aperture during shiny day or to imitate blur motion of the water and moving objects. This filter is effective to avoid the diffraction phenomenon which occurs by slow iris. Filter factor 8, Transmissivity 12.5%, Density 0.9 f/stop 3.

---
Related Products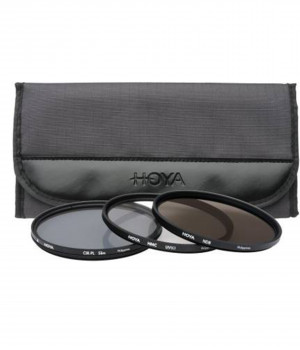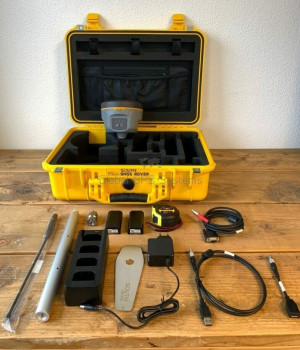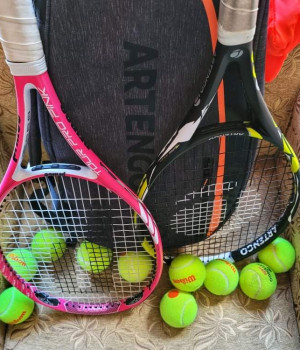 ---
Shop By Categories