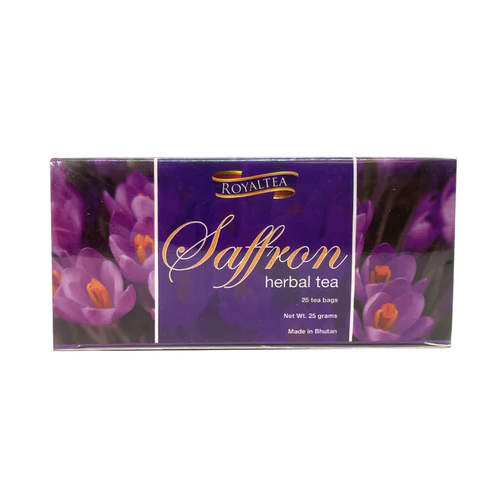 Saffon Herbal Tea, 25g | Pack of 25 Tea Bags
In Stock
Free Delivery
Delivery
Free delivery in Thimphu. Delivery charges may be applicable for other Dzongkhags.
Note
If you are not happy with our service or if the product is not up to your expectation, you can cancel the order on the spot when we come to deliver your order. There will not be any cancelation or delivery charge imposed for returning the goods.
Terms and Conditions
1. Prices of the products will change with time. It can go higher or lower.
2. Incase of faulty products, replacements or refund should be claimed within 24 hours after receiving the product.
3. Refund process will take 24-72 hours.
4. If delivery is required urgently, it should be mentioned while ordering the product (as a remark).
5. By ordering on Azha Pasa you agree to the above terms and conditions.
---
Product Description
A fine aromatic sang powder containing blended medicinal herbs & plants resins that are mainly found in the high Himalayas. It contains all kinds of medicinal ingredients which are needed doe essential offerings & purification ceremonies. It also included:Red & white sandalwood.
Appropriate for practices like Riwo Sangchoe, Trashi Reckong offerings where it is burnt outside to please the many different beings that inhabit the environment. It is also used as an aid to meditation & relaxation.
---
---
Shop By Categories