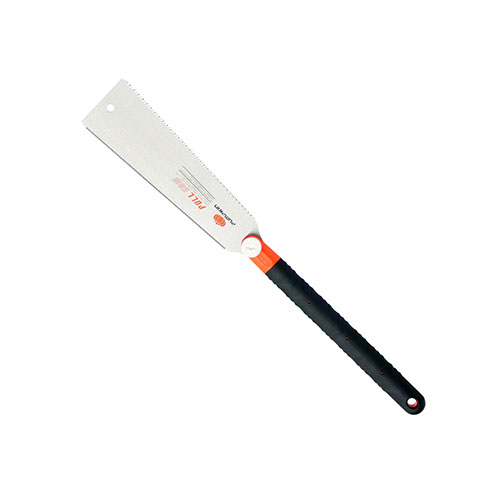 Pumpkin Double Edge Japanese Pull Saw 10" SK5 6-9TPI / 18TPI PTT-DE10X | 33316
Pre Order
Free Delivery
Delivery
Free delivery in Thimphu. Delivery charges may be applicable for other Dzongkhags.
Note
If you are not happy with our service or if the product is not up to your expectation, you can cancel the order on the spot when we come to deliver your order. There will not be any cancelation or delivery charge imposed for returning the goods.
Terms and Conditions
1. Prices of the products will change with time. It can go higher or lower.
2. Incase of faulty products, replacements or refund should be claimed within 24 hours after receiving the product.
3. Refund process will take 24-72 hours.
4. If delivery is required urgently, it should be mentioned while ordering the product (as a remark).
5. By ordering on Azha Pasa you agree to the above terms and conditions.
---
Product Description
There is a two-sided saw tooth with a resolution of 17TPI, which is suitable for applications such as horizontal sawing of timber. On the other hand, the saw blade has a resolution ranging from 6TPI to 9TPI, which is ideal for applications that do not require much resolution. But the speed of sawing. Sawtooth With resolution Chasing from as little as possible will help to improve the saw.
The handle is extra length. Suitable for use in high-altitude locations.
---
---
Shop By Categories